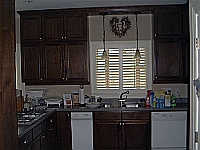 This was part of a whole house remodel of a new house. We removed the existing cabinets and relocated them in the basement. We then created (2) new kitchens, one upstairs and one downstairs. The upstairs kitchen had new cabinetry, solid surface tops, hardwood floors and new appliances.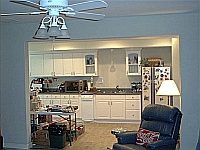 The downstairs kitchen had the relocated cabinets with ceramic tile floors and the relocated appliances.
Project:     Shealy Kitchens
                  Dr. Keith and Laura Shealy
Address:  468 Martha's Vineyard
                  Fort Mill, SC 29715
Architect: Laughing Dog Studio
Engineer: Verna Engineering
Designer: M. Pete, Inc.