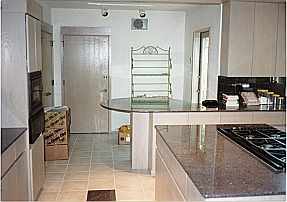 Few areas of your home have more impact on the family as the kitchen. The kitchen should be functional and practical, while being attractive to your family and your guest. To many families, the kitchen is a center of both family life and entertainment. It should be carefully designed for individual tastes, as well as budgetary considerations. We also realize that a kitchen remodel will disrupt the routine of the family.
The project needs to be well coordinated to minimize the disruptions. Decision on finishes need to be made early and lead times need to be considered before the start of theproject.
Please browse through theselections below.