The objective of this project was to place steel frame work in an existing X-Ray room to accomodate a new overhead track X-ray machine.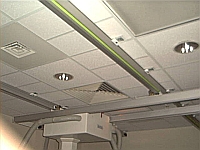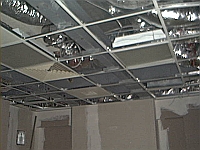 We removed the existing flooring and ceiling, including the existing structure. We cut concrete for new footings, set anchor bolts and poured new footings. We erected a heavy steel framework that had to be precise to 1/16″ in height, length, and width. The steel could allow a deflection of only 1/16″.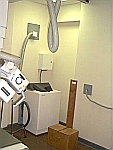 We replaced the ceiling and sheetrock . We coordinated installation of the new X-Ray machine and wired the machine.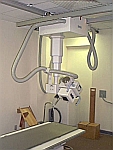 All this took place after hours in a finished, operating environment. We finished exactly on time. The punch list was one chipped ceiling tile.
Project: Charlotte Orthopedic Specialists (Now OrthoCarolina)
Address: 101 W.T. Harris Blvd Suite 1110A
Charlotte, NC 28262
Architect: C.L.Helt Archect, Inc.
Designer: M. Pete, Inc.